Wednesday, December 21, 2022 / by Glaiza Manalo
Andrew's wish for a mini golf course in his backyard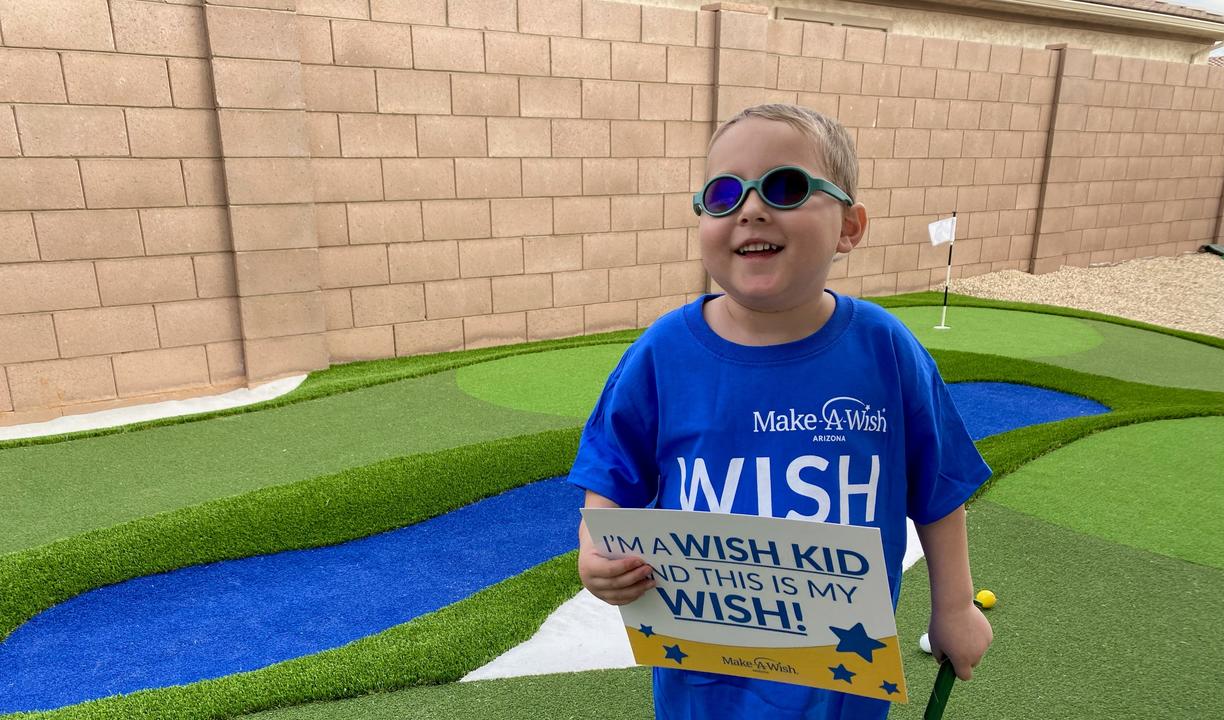 When Andrew was diagnosed with acute lymphoblastic leukemia, Golfland was a happy place he would point to on his way to the hospital or doctor appointments
"He loved to point out Golfland on every trip," said Tina, Andrew's mom. "He was always talking or thinking about playing golf there."
Now, Andrew doesn't have to wait for a trip to Golfland to enjoy a round of golf – his wish to have his very own new mini-golf course right in his own backyard was granted!
"We talked about a wish and he immediately knew what he wanted," continued Tina. "He is a very high-energy kid who loves to be outside and he started jumping up and down when we said he could have a golf course."
Andrew was able to plan what he wanted his wish to look like, including water and sand traps. It was during his last hospital stay that, his wish team finished the course – a special surprise for when he came home.
Andrew's golf course wish was a HOLE lot of fun!
We kept it a surprise for Andrew and when he turned the corner, he was SO excited and immediately ready to play! -Tina Andrew's Mom
His wish day was possibly the one time when Andrew was at a loss for words.
"He was really happy to have a scoreboard with his name on it and now anytime our family comes over he will immediately take them outside to play with him," Tina continued. "His only interaction is us at this point because his illness keeps him isolated, and this is the one thing that always brings him happiness every single day."
Since his wish day, Andrew practices outside every day and it's helping him in more ways than his family realized.
"We've noticed that some of his muscles have deteriorated from his hospital stays and his wish helps him move around and build up his strength," said Tina.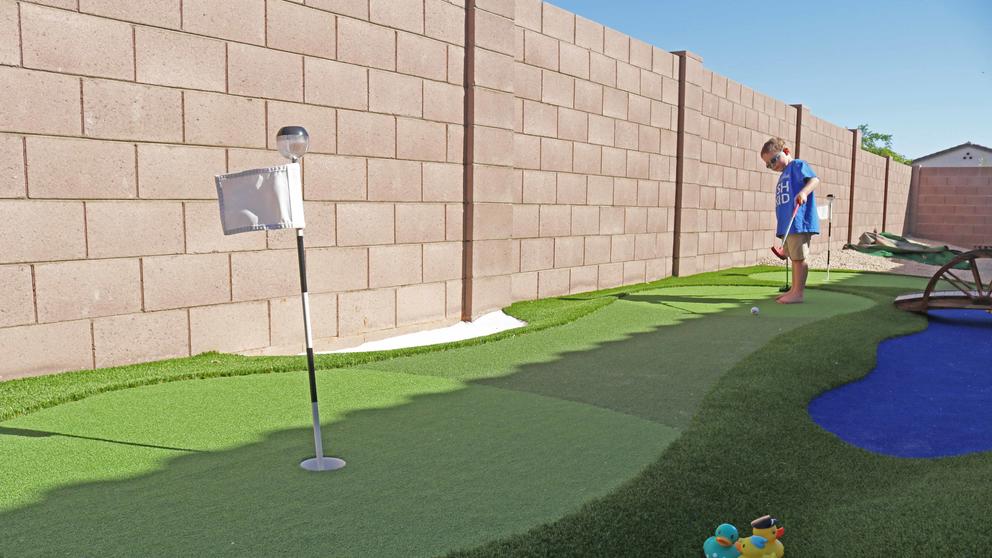 "His goal it to get at least one hole-in-one a day and he will play until he gets one," she continued. "He's super competitive so we have to keep track of our scores and total them at the end, which helps him practice his counting since he can't be at preschool right now."
For anyone who wants to play on Andrew's course, you must follow his rules.
"You can have as many tries in the hard part as you want," said Andrew, referring to the putting area by the hole. "I also made a new 'bonus hole' where you have to hit the ball through the water and under the bridge."
And, unlike real golf, you can run around and scream as loud as you want.
"My favorite part is the water… well everything is my favorite," Andrew said. "I use it every day 100 times!!!"
"Before there wasn't really anything in our yard for Andrew, but the joy that his wish brings him, this happiness, will grow with him," continued Tina. "That's how we know it's the perfect wish for him."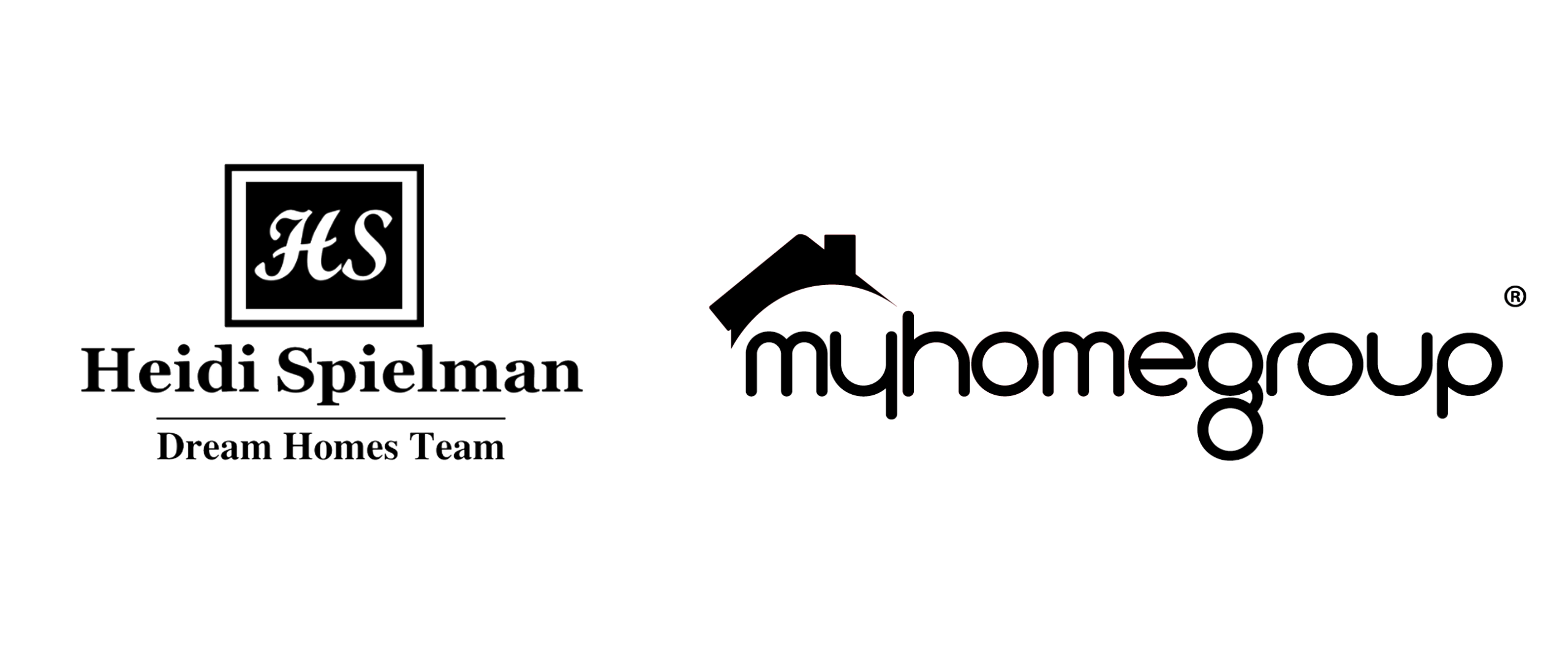 ---